An operator presses these prods at two points on the surface of the casting. The distance between these points is limited by the amount of current used. Current passes between these two points and the area under consideration is magnetized.Testing the casting is a long & tedious process. The prods check only a small portion of the casting at one time. So, the operator hasto ensure that the entire surface of the casting is covered. He can divide the surface using chalks or markers& then check each marked area &write the result of testing on the area. Generally power generators with 3000A to 4000A capacity are used for this purpose.
Besides, direct magnetization, these current generators can also be used for cable wrap magnetization. Cable wrap magnetization is used to generate longitudinal magnetic field in the part so that transverse defects can be detected.
The formulas for calculation of current for prod method & cable wrap magnetization are given is ASTM E1444 & ASTM E709.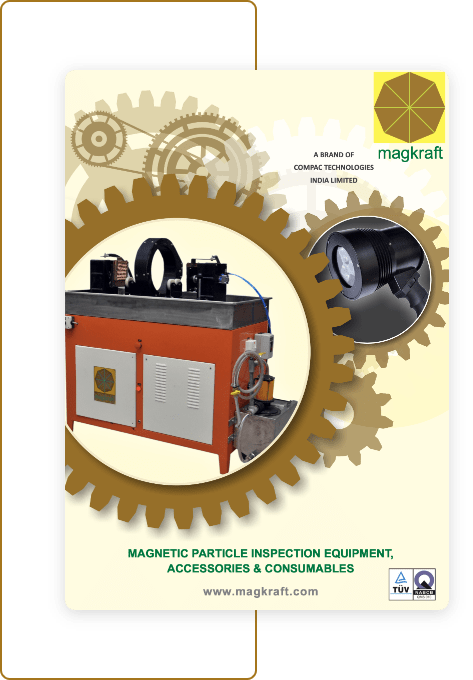 DIVE DEEPER: GET YOUR HANDS ON OUR PRODUCT BROCHURE!
Explore More, Discover Better!
In-Depth Details

Product Insights

Expert Recommendations
Download Our Brochure Now!
Introduction to Magnetic Particle Inspection (MPI) stands as a non-destructive technique employed to detectsurface & sub surface defects in ferrous components. This method proves to be both swift and comparatively straightforward in its application, with less...
read more