Comprehensive Containment Services
At Magkraft Integrated Private Ltd. we're dedicated to offering an extensive range of Containment Services that comprehensively address the most critical quality assurance challenges.We understand that even the most rigorous manufacturing processes can occasionally encounter issues such as cracks, heat treatment discrepancies, and grade mix-ups.With our suite of services, you can confidently confront these issues, safeguard your reputation, and ensure unwavering quality across your products.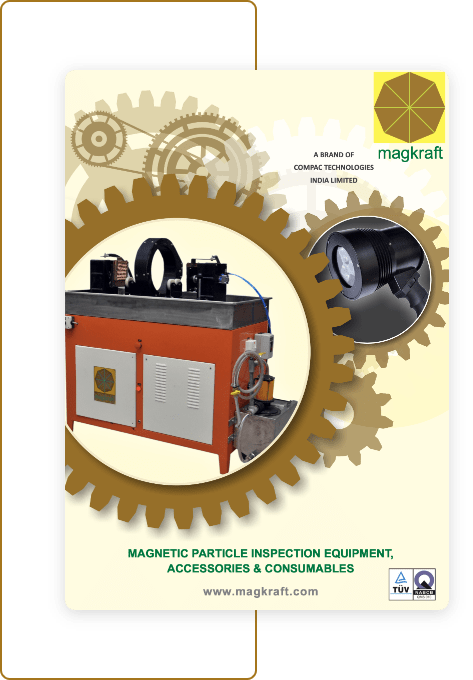 DIVE DEEPER: GET YOUR HANDS ON OUR PRODUCT BROCHURE!
Explore More, Discover Better!
In-Depth Details

Product Insights

Expert Recommendations
Download Our Brochure Now!
Fundamentals of Magnetic Particle Inspection Magnetic Particle Inspection (MPI) stands as a non-destructive technique employed to detectsurface & sub surface defects in ferrous components. This method proves to be both swift and comparatively straightforward in...
read more